Watercolor Headdress by Haylo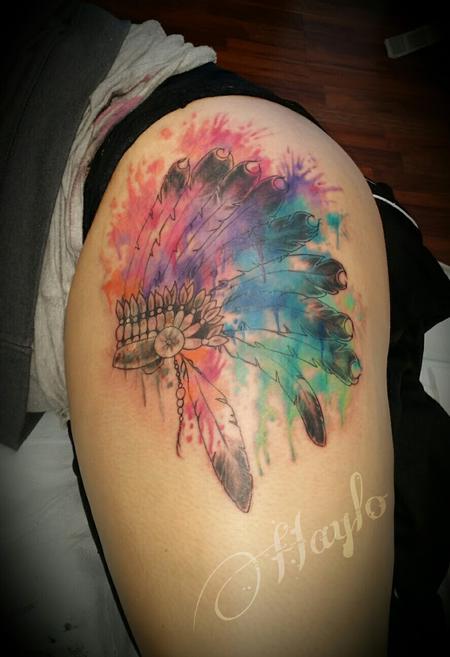 One of my very first watercolor designs! I had so much fun teaching myself blending and saturation into a technique that represents the illusion of a watercolor painting as a tattoo!
This piece was completed in 2014, and I have spent many hours studying and perfecting my own style and technique to create numerous watercolor style tattoos for many clients over the years.

Keyword Galleries:
Color Tattoos
,
Feminine Tattoos
,
Abstract Tattoos
,
Aerosol Inspired Tattoos
,
Body Part Leg Tattoos
,
Custom Tattoos
,
Ethnic Native American Tattoos
,
Finished Work Tattoos
,
General Tattoos
,
Misc Tattoos
,
New Tattoos
,
Oddities Tattoos
,
Original Art Tattoos
,
Stand Alone Tattoos