American Flag tattoo by Haylo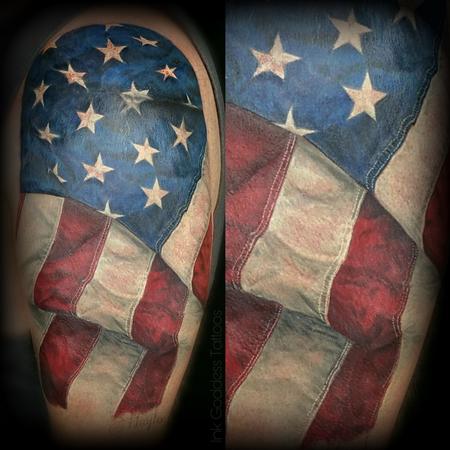 Realistic full color American flag tattoo completed with the smallest details down to every white thread.
American flag tattoos are a true passion of mine and always a pleasure to be chosen as the artist for these very symbolic and iconic tattoos.

"Let freedom ring!"

Keyword Galleries:
Color Tattoos
,
Realistic Tattoos
,
Body Part Arm Tattoos
,
Body Part Shoulder Tattoos
,
Custom Tattoos
,
Ethnic Tattoos
,
Ethnic Flag Tattoos
,
Finished Work Tattoos
,
General Tattoos
,
Military Tattoos
,
Misc Tattoos
,
New Tattoos
,
Stand Alone Tattoos