Yorkshire Terrier puppy pencil drawing by Haylo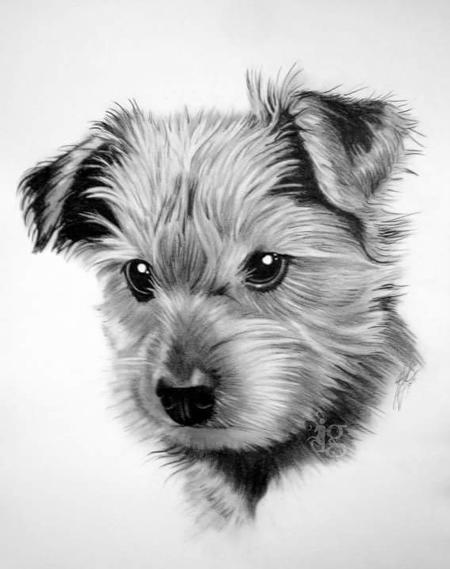 I love drawing dog portraits! This one was especially fun being able to add so much fine detail in this pencil drawing of a Yorkshire Terrier puppy.
The Yorkshire Terrier is a compact, toy-size terrier of no more than seven pounds whose crowning glory is a floor-length, silky coat of steel blue and a rich golden tan. Don't let the Yorkie's daintiness fool you. Tenacious, feisty, brave, and sometimes bossy, the Yorkie exhibits all the traits of a true terrier.
To see more drawings, artwork and tattoo by Haylo, or to inquire about a custom drawing, visit